Muay Thai: More Than Just a Sport… Why Community Matters.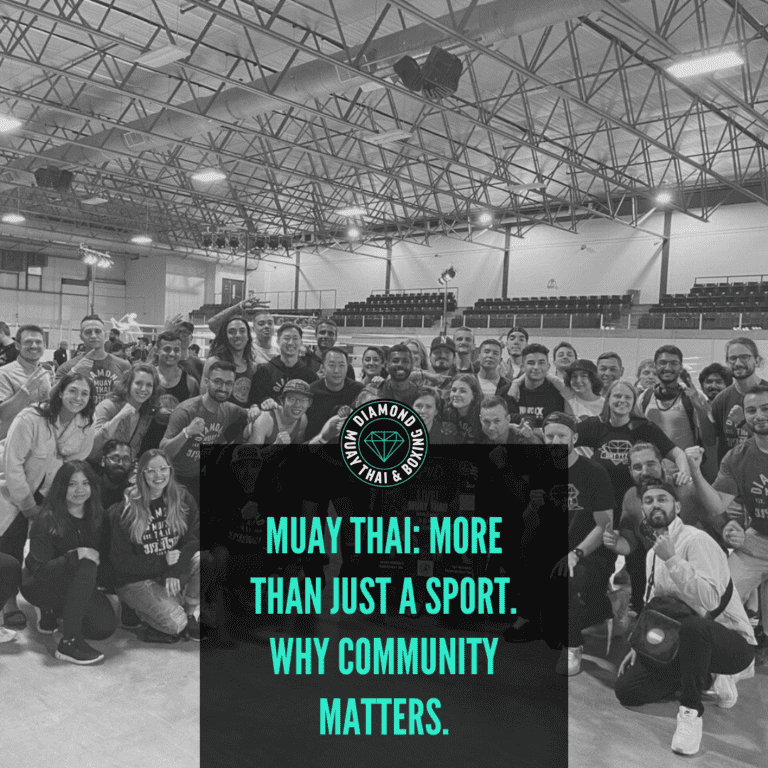 When you think of Muay Thai, you might think of a brutal sport with two people punching and kicking each other in the ring. While Muay Thai is certainly a contact sport, it is so much more than that. Muay Thai is a community.
It is a place where people come together to train, to learn, and to support one another. Here are three reasons why community is important in Muay Thai.
Muay Thai is for everyone.
No matter your age, gender, or experience level, you are welcome in the Muay Thai community. There are classes and training sessions available for beginners all the way up to experienced fighters. And, unlike some other sports, there is no barrier to entry in Muay Thai. All you need is a willingness to learn and a desire to better yourself.
Muay Thai is about more than just fighting.
Muay Thai is often called "the art of eight limbs" because it makes use of punches, kicks, elbows, and knees. But Muay Thai is about more than just physicality; it is also about mental strength and discipline. Training your mind as well as your body helps you to become a better fighter but it also helps you to become a better person overall.
The Muay Thai community will support you every step of the way.
When you join the Muay Thai community, you will quickly find that there are people who are eager to help you on your journey in sport and life. Muay Thai is not a solo sport. Without each other we cannot train to higher levels in sport and life. Whether you are looking for advice on technique or just someone to cheer you on during your next training session, the Muay Thai community has your back.
The next time you see a Muay Thai match or training session, take a closer look. Notice the camaraderie between the fighters and trainers and see how everyone supports one another. That sense of community is what makes Muay Thai special and it is one of the many reasons why people love this sport so much.
If you have ever thought about trying Muay Thai, know that there is a supportive community waiting for you—a community that will help you every step of the way on your journey to becoming a fighter.
Experiance the Community at Diamond Muay Thai + Boxing Toronto –> BOOK FIRST CLASS HERE
---