YOUTH MUAY THAI AGES 7- 12
TEEN MUAY THAI AGES 12-16
Diamond's Kids Muay Thai + Boxing Martial Arts Program provides a space to learn traditional Muay Thai and Movement skills.
Research shows that the early years build the underlying brain structures that shape children's lifetime habits.
Given that physical activity makes for better physical, emotional, and cognitive development, it's essential to help kids and teen's fall in love with moving for long term physical and mental health.
No matter your child's and teen's attitude towards life. Kids Martial Arts can help your child learn many important life lessons and skills. From self-confidence, self-defence and conflict resolution. Kids Martial Arts will also bring focus and determination into their lives.
Kids and Teens apart of the Diamond Martial Art Program will also be taught the cultural history of Thailand. And the many traditions that exist within Thai culture.
Diamond Kids Martial Art program can provide a highly active and challenging program. Which will get your children + teens excited, engaged and moving positively.
Preparing your warrior for any real world environment. We are 100% dedicated to teaching your child and teen Muay Thai. Your child or teen will always leave our classes feeling strong, determined and excited to keep up with their personal growth through Muay Thai. All of our coaches are passionate about what they teach.
Grab a First Intro Session for your little warrior Today!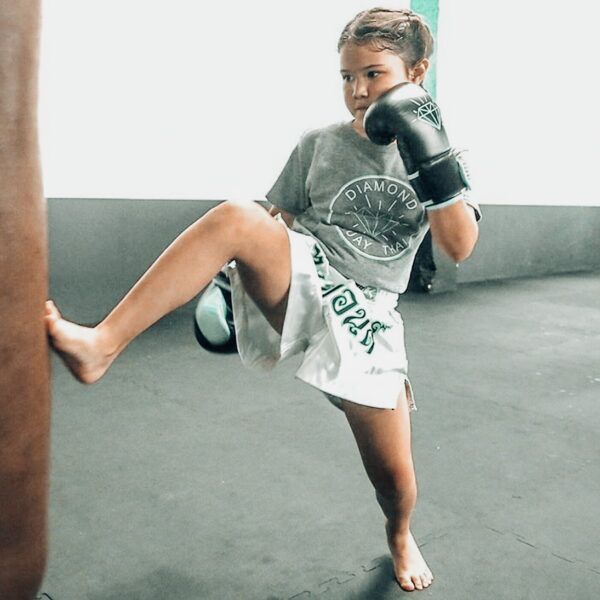 GET ACCESS TO OUR CLASS TIMES:
Ready To Book Your First Class?
We look forward to seeing you on the mats.