Location:
Where to find us:
Parking is free after 6pm on Carlaw Ave – Green P Parking prior to 6pm
We are acessable by transit – Please google transit routes for more information.
Diamond Muay Thai + Boxing is located at 388 Carlaw Ave Unit #100, Toronto, ON M4M 2T4. South-West corner of Gerrard St. and Carlaw Ave. DO NOT enter the main building doors of Carlaw Industrial – You will park on the street of Carlaw or walk from TTC to main entrance of Diamond. Carlaw Industrial building is on the west side of Carlaw street – you will see a small parking lot at North end of building fronting Carlaw, we are the second door located at the end of building from street access – You will see our bright Black and Teal Diamond door signs.
Contact information:
Phone number: 416-546-0559
The quickest way to reach Diamond Muay Thai + Boxing is through email: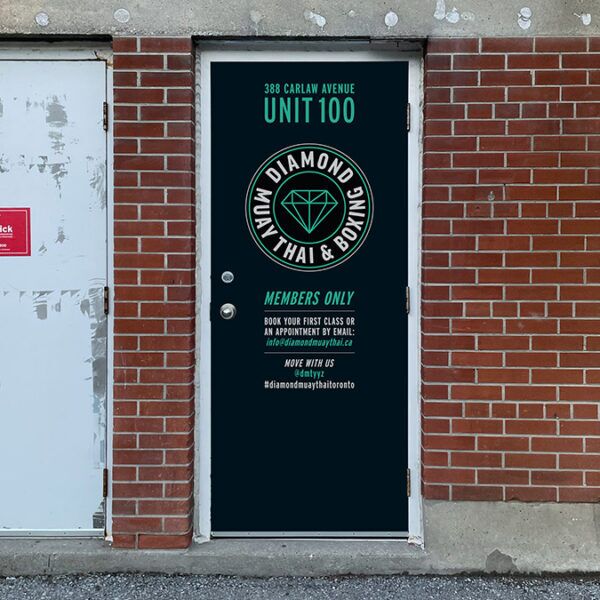 Ready To Book Your First Class?
We look forward to seeing you on the mats.