Here's What You Can Expect From Your First Class At Diamond Muay Thai + Boxing Toronto
We ask that you arrive approximately 5 minutes early.
When you arrive for your first class at Diamond Muay Thai you'll be greeted at the front desk with a smile, you will sign our Training waiver and get signed into class.
Once we've said hi at the front desk you can make your way over to the mats to meet your coach and go over any questions you may have.
Training is done barefoot, other than one can wear boxing shoes in our Boxing Classes. We have community boxing gloves for you to use if you do not have access to gloves for your first class at Diamond. You are welcome to train in any clothing that is comfortable for you though if you do sign up to our community we do encourage everyone to wear Muay Thai Shorts while Training. This is encouraged not mandatory.
There is Women and Mens change room, two washrooms and shower available for use at Diamond.
Each class varies in the techniques taught but typically start with a round of jump rope followed by a round of shadow boxing and calisthenics as a warm up.
This is usually followed by 5 or 6 rounds of high intensity technical instruction utilizing the heavy bag and or partner pad work which will include a variety of techniques including kicks, punches, knees, elbow strikes, and clinch work.
We will then typically end Class with Strength + Conditioning Body Weight exercises.
When classes have ended feel free to stretch out and ask us any questions regarding further training at Diamond.
We hope you have a great work out and fall in love with the sport we love so much!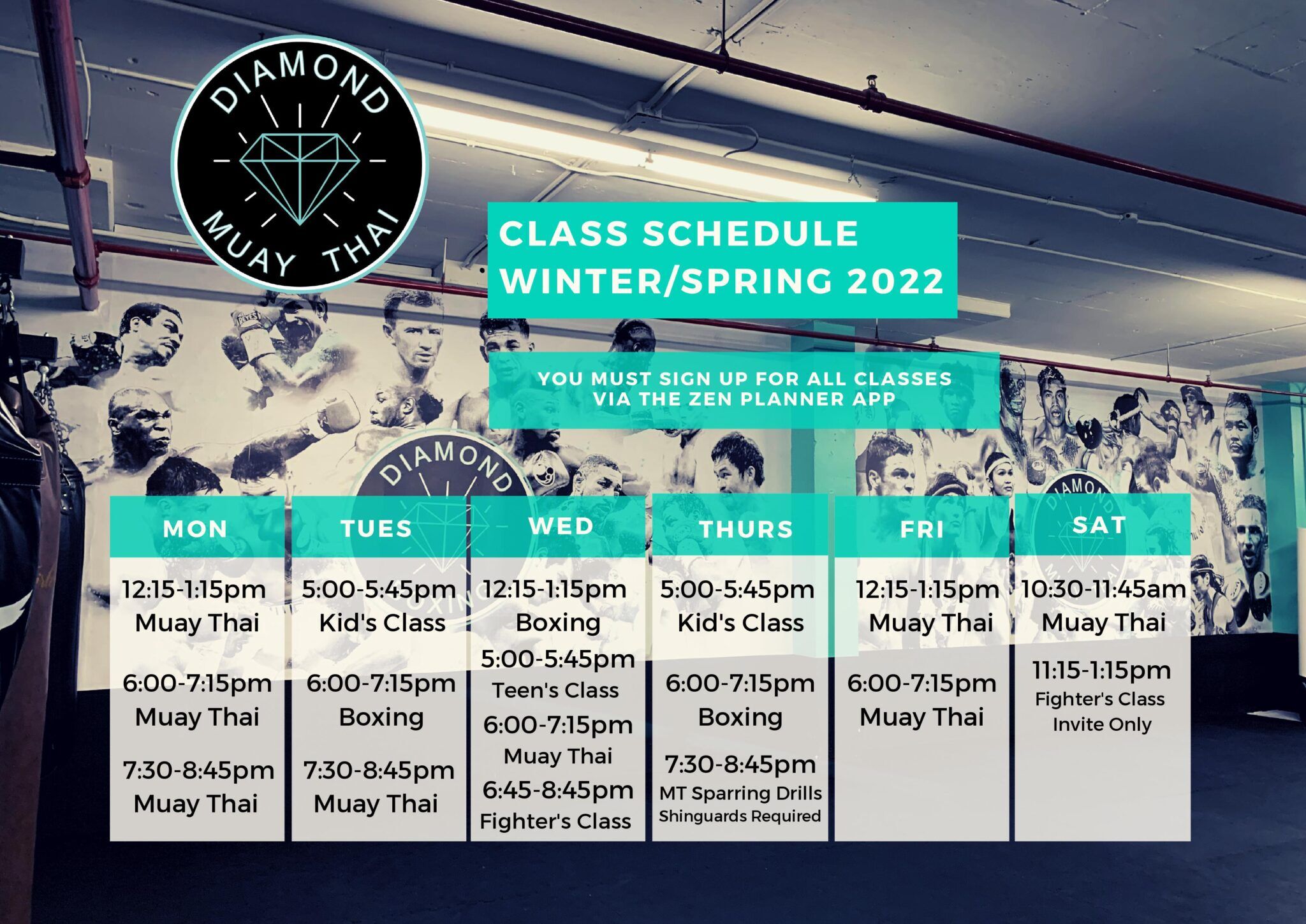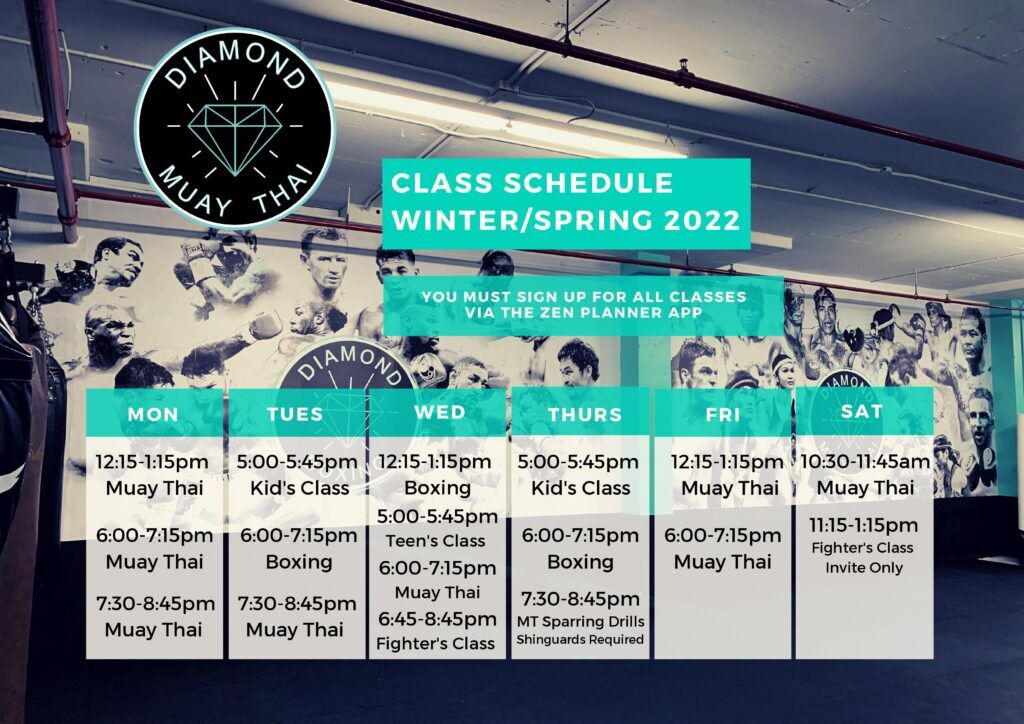 Ready To Book Your First Class?
We look forward to seeing you on the mats.